Indoor – Leagues & Membership
Your Guide To Indoor Play this Fall/Winter
Hi Everyone! I can't believe we're already thinking about the weather getting cold and going inside, but I've been getting lots of questions so here is the information I have gathered about the opportunities that I believe will be available. I will send out a second edition of this as I gather more information with new information in red. If you know of information about a facility that I did not include or made an error on, please feel free to send that to me. I will post all of this on the website and spreadsheets.
I have created a spreadsheet of the times where you can add your name to sign up for each league. Please put your full name to sign up for a league
https://docs.google.com/spreadsheets/d/1s9_LpgLZ7Xm-TVDv3D8CO8AA2hTDxK8-xEA2069B0y4/edit?usp=sharing
Information about all leagues will be sent out by e-mail. If your e-mail is not already part of the weekly newsletter database, please send an e-mail to CNYpickleball@gmail.com so that we have it and can include you in the league.
On the cnypickleball.com homepage you can see a map of all indoor and outdoor facilities so that you can determine which locations for you are most convenient. There will also be a calendar of daily play times.
Tipp Hill Community Center
Daytime:
We have the gym during the weekdays from 9am until 1pm. That can be split into 2 blocks of 9-11 and 11-1 for two different sessions of play. (Thursdays will be one block from 10:30-12:30)
Last year, I just paid about $20,000 to the facility and then collected money from the hundreds of participants to try to cover that cost. It was difficult for me to collect each day from the people dropping in so I ended up not being able to fully get reimbursed. I don't think I have the bandwidth to do that again this year so each league would need to have someone who volunteered to collect money from the participants in advance. The top line of the sign up sheet would be for the person who is volunteering to do that. The column to the left of the sign ups shows the amount that it would be per person based on the number of people signing up. The facility charges us $35/hour so for a two hour session it is $70 and we will do 10 week blocks starting the week of October 23rd and going through the end of the year. Therefore if 10 people signed up for a block then it would cost $70 per person through December. The cutoff date for sign ups will be October 13th, giving the coordinator 10 days to collect money before the start of the leagues.
I wrote some headings, like Beginner, Intermediate, Womens, etc. You can feel free to add in other group ideas or let me know if you'd like something different. Those were just suggestions.
If we don't get a minimum number of players for a time slot, say 8 people by October 13th, then that league would not run. The gym has 3 courts, so room for 12 players, but I put 15 as the maximum because usually some people can't make it each week. Players and coordinators can work together to find subs if desired. The floors are wooden and therefore sometimes can be a little slippery. Nets are provided. The coordinator can coordinate the purchase of balls to begin with. We have some indoor balls to sell and I will be there on the first day of leagues to help out. There is ample parking in the lot across the street.
If there are people who want to drop in later and not commit to the entire league, then that would be up to the coordinator to let them in or not. They could collect a daily drop in fee and use that to refund some of the participants if they'd like. As long as the gym is paid for in full ahead of time then everything is all set on my end.
Nights and Weekends
The gym at THCC charges us $50/hr at these times so the fees will be slightly different.
Weekends: We will have weekend times from 9-1 with 2 leagues: 9-11 and 11-1. There may be some weekends that they have a basketball tournament so we will not be able to play. They are still finalizing that schedule and will let me know shortly which weekends those are. You will pay for an 8 week block of this one and it will end whenever you have gotten 10 weekends in.
Nights:
Signups for these are also on the new spreadsheet. We will hopefully have two evening options. One is on Monday from 6-8pm (this may change to (6;30-8:30 but they are finalizing their schedule) and if we get another it will most likely be Wednesday or Thursday from 6-8pm. Players from the night leagues last year will have first priority on getting spots in these leagues as long as everyone signs up soon! As soon as I have final word, I will put it out in the next edition of this and also update the leagues document. You can wait to sign up until you hear for certain or sign up now if any of those times are good for you.
Elevate Fitness:
A few years ago I negotiated with them for a $60 monthly PlayPass. Unfortunately not too many people signed up for that so this year they talked about scrapping that option and just going with the drop in fee. Some of you voiced that there is still interest in the monthly rate so Elevate has gone back to the drawing board and is now offering the PlayPass again. They just let me know that the new PlayPass will cost $55 for Elevate Fitness gym members and $75 for non-members. Liverpool PlayPass: This pass will get you unlimited play Mondays from open until 3pm as well as unlimited play in the Tuesday-Friday afternoon leagues and Wednesday morning private ladies league. Dewitt PlayPass: This pass will get you unlimited play Monday through Friday from Noon to 3.
Elevate Liverpool
Advanced
Daytime play will occur here on 6 courts Wednesdays and Fridays from 12-3. If you would like to be included in that group, sign up on the spreadsheet either as a regular member or an alternate. Regular members will be assumed to be coming each week unless they make it known the week before that they are not. Alternates will need to reach out at the times they would like to play and see if a space is available. There is no financial commitment ahead of time for this. You just pay $10 to the Elevate front desk when you arrive or purchase a PlayPass.
There will be an evening advanced league on Thursdays from 7:30-9:30 on 2 courts. The cost will be $93.60 per person. Please e-mail me to let me know if you are interested in the Thursday night league as I will be the coordinator of that one. This is a 10 person league. Payment will be directly to Elevate prior to the start of the league. Leagues begin October 26th and go for 9 weeks (skipping Thanksgiving) until 12/28. We may get an outdoor Advanced league going Thursday nights that will flow into this program.
Intermediate
Daytime play will occur here on 6 courts Tuesdays and Thursdays from 12-3. If you would like to be included in that group, sign up on the spreadsheet either as a regular member or an alternate. Regular members will be assumed to be coming each week unless they make it known the week before that they are not. Alternates will need to reach out at the times they would like to play and see if a space is available. There is no financial commitment ahead of time for this. You just pay $10 to the Elevate front desk when you arrive.
There will be an evening intermediate league on Wednesdays from 7:30-9:30 on 2 courts. The cost will be $93.60 per person. Sign up on the leagues spreadsheet. These are 10 person leagues. You will need to find subs if you cannot make it. Payment will be directly to Elevate prior to the start of the league. Leagues begin October 25th and go for 9 weeks until 12/20.
Weekends at Elevate Liverpool there is a lot going on so we have a few options. Sunday mornings there could be a league starting mid-November, but it would only be about every other week due to tennis and pickleball tournaments and events taking the courts. We could do a league Sunday afternoons as long as it was after 1pm. Or we could leave these times open for groups to just rent the courts. I'm going to put a Sunday afternoon 1pm league on the sheet to see if there is enough interest for that!
Elevate Dewitt
Last year we mostly did drop in from Noon to 3 at Elevate Dewitt, but that resulted in some days with very few people and some days with lots of people. In order for people to be able to plan better and also for the facility to be able to accommodate the correct number of courts, let's see if we can get leagues going each day from Noon to 2pm. If we can get at least 10 people for a time slot then we will try to run a league with a fixed cost. These are available for sign up on the spreadsheet. If we don't fill those slots and secure the courts then the court time will either be for open play or it may be taken up by intros and clinics at this location so make sure to sign up if you'd like to play!
Mondays from 7-9pm there will be an 8 week advanced league. The cost will be $160 per person and it will be organized by Dominique. It will start October 23rd. This league will consist of multiple formats to enhance high quality play – including but not limited to MLP, traditional, rally, tournament, etc. This is a 2 court, 10 person league. Contact Dominique to sign up and for more information: domiccanale@gmail.com
There will be an update later about morning play times.
**New Facilities Being Built**
In January, we hope to have a new dedicated facility built in Baldwinsville. Please factor that into your decision making process! There will be a monthly rate option and a daily drop in option as well as leagues, classes and more. More information will be released when we have it! There may be another new facility coming as well closer to the East Side.
Midstate Athletic Community Center
The MACC offers both daily drop in rate and monthly membership rates. A monthly membership is $40 and it gets you play on 3 courts on a synthetic gym floor surface. The drop in rate has increased this year from $7 per day to $10 per day. The times that you can play are 8am to 1pm Mondays through Fridays.
Magnarelli Community Center
This is the only indoor place that has free open play in town and it is only for Seniors 55 and over. They have play Monday through Friday from 11:15 to 2:30. M/W/F there are 3 courts available while T/Th has one court available until basketball finishes on the other half of the gym and then they can expand onto more courts. This facility gets very full so it's really helpful to make sure to sign up on the spreadsheet!
Bville YMCA
The Bville Y requires a YMCA membership to play. The hours are listed on the spreadsheet. They have changed slightly this season. There are 3 courts on a gym floor with rolling nets. Mondays, Tuesday, and Thursdays play is from 9am to 1pm. On Tuesdays one of the courts is for beginners. Wednesday nights there is play from 6pm to 9pm. Saturday mornings 6am to 8:45am. Sundays 8:30 to 1pm open play and then 1pm to 3pm is for beginners and families. This facility gets very full so it's very helpful to sign up on the spreadsheet! That way people will know if it's worth the trip for them or if there may be too long of a wait.
Manlius YMCA
Still working on their Fall schedule. The Manlius Hard Courts are the only YMCA facilities where a membership is not required. For an additional fee, non-members can participate in programming here.
Fayetteville YMCA
So far, no changes, times on the spreadsheet remaining the same
North Area YMCA
The schedule here will remain the same. Membership is required. Tuesdays and Thursdays 9am to 11am there is open play in Gym A on 2 courts.
Southwest YMCA
Still finalizing the schedule to bring back pickleball at this facility this October! The college won't let them put down tape or paint on the gym floor so they will be using lines that you place down on the floor. I'll update the schedule shortly!
Other YMCAs – The Downtown branch is still working on their schedule. All YMCAs require membership. The Oswego YMCA schedule is posted on the spreadsheet. Cortland and Auburn also have YMCAs, but neither they nor Oswego are reciprocal with the Syracuse Area memberships.
Wheeler Elementary
Indoor play is $5/person to drop-in, or $50 for a 12-punch card from the Town of Onondaga that does not expire. Play occurs Saturdays, Nov. 4 – Apr. 13, 2024 (some exclusions) in the large gymnasium on 3 courts.
**NEW** Pine Grove
This facility is going to try to start up pickleball this Fall. After speaking with the owner, I'm hoping to get in there soon and help them put down lines. They are finalizing their pricing model and schedule, but it would mainly be mornings/daytimes and some weekends. There will most likely be a membership option as well as a daily drop in fee option. Updates coming soon!
**NEW** Solvay Geddes Youth Center
There will be more information from this new facility next week. They are hoping to offer play Mondays, Wednesdays and Fridays from 8:30 to 11:30 on 3 courts. They're proposing a $7 drop in fee for the day and hopefully a membership option as well (for Camillus, Onondaga and Geddes residents). I will also hopefully be helping them to put down lines to be ready for a mid-october 16th start.
Cato Recreation Center
This facility charges $3 for drop in fee to play for the day on 3 hardwood courts. Pickleball is offered from 8-11:15am Monday through Thursdays and also Saturdays. Tuesdays are for Beginners/Intermediates. Wednesdays are for Advanced players. All other times are open play for all. Signups are on the spreadsheet. Memberships are available.
Jewish Community Center
This facility offers pickleball from 6-9pm on Tuesdays and Wednesdays as well as Sundays from 11:30am – 2:30. There is a $10 drop in rate per day or you can get a fitness center membership that varies by age/tier, but usually runs about $40-$50/person. There are 4 hardwood courts.
Other Community Centers, etc
Red Creek Community Center has their play times listed on the spreadsheet and charges a daily drop in fee. Each one has a daily drop in fee. Skaneateles Community Center has a monthly membership fee. Citi BOCES in Mexico has play one night a week listed on the spreadsheet. I am still getting information on the Manlius Rec Center, Champions for Life, and Fulton War Memorial for this year. There are some churches in the area that have private play for their members.
Schools
Lemoyne College now has lined their main gym for employees and students. CNS is running programs indoors for fees, but does not have any open play yet. I am working with some other school districts to hopefully offer some additional indoor play.
Thank you! ~ Brook Bregman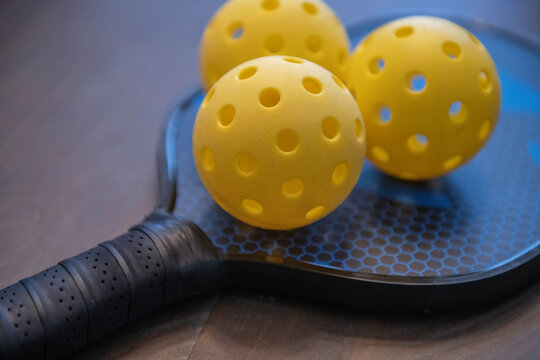 Frequently asked Questions
---
What level should I play at?
If you are new to the program, you can meet with our players and quickly discover what level you are at.