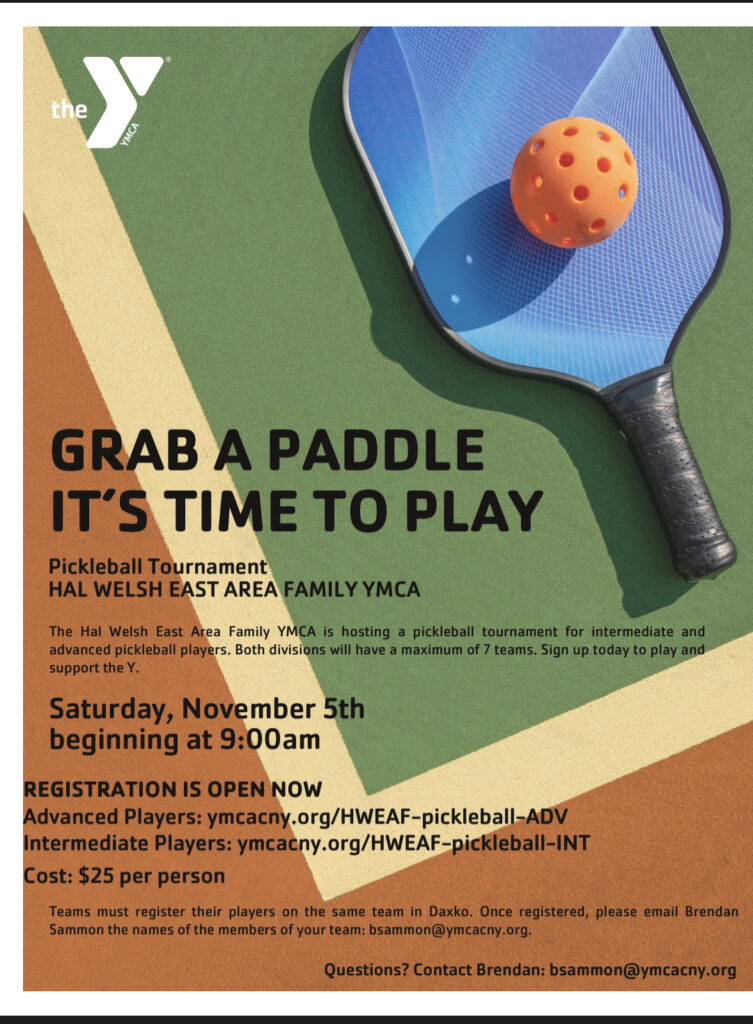 Events
Halloween Party Monday October 31st @ Tipp Hill Community Center starting at 9am!
Grand Opening of the facility on Wednesday November 2nd @ 10:30am!
Evening Indoor Court Time is extremely difficult to come by! Here is what we are looking at for now in this area:
Mon/Tues 6:30-8:30PM Downtown – YMCA 1 court for members only – would need to bring a group with you
Wed 6-8 PM Bville YMCA members only – sign up on spreadsheet
Mon/Wed 6:30-8PM Manlius YMCA back gym – 2 small courts members only – sign up on spreadsheet
Tues/Thurs advanced 2 courts @ Elevate Liverpool, 2 courts Wednesday, 2 more courts Thursday, 2 courts Sat AM (All Full)
Fri PM Cato Rec Center, Thurs PM Red Creek Community center
Tues PM – Citi BOCES in Mexico drop in, JCC can rent a court with a group, First Baptist of Memphis
Thurs PM league at YMCA Manlius
7 week beginners sessions at Elevate Mon/Wed PM
Hopefully a new dedicated facility coming soon with 10 courts that we can use all evening!