Indoor Courts
ELEVATE FITNESS
7455 Morgan Rd Liverpool (another location in Dewitt)
Liverpool Drop in Monday – Friday 5am-10am and 11:30am-3pm, $10 for non-members
Unlimited Membership is $60/month
Contact Brook at 315-256-5519 for more info.
Elevate courts are often available for private play by calling 315-451-5050 after 7A.M. Same Day reservation rate is $25/hour which gets two pickleball courts. Contact Chris Galle at tngtennis@yahoo.com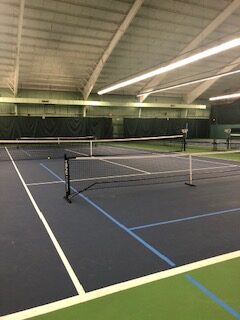 CATO/MERIDIAN COMMUNITY RECREATION CENTER
285 Rt 370, Cato
Rec center is attached to Middle School Bldg.
See sign-up sheet for hours. No charge for 1st time play then $3 Pay to Play.
Contact: Sue Pierce, Site Coordinator 315-751-7771 or e-mail suepierce34@gmail.com.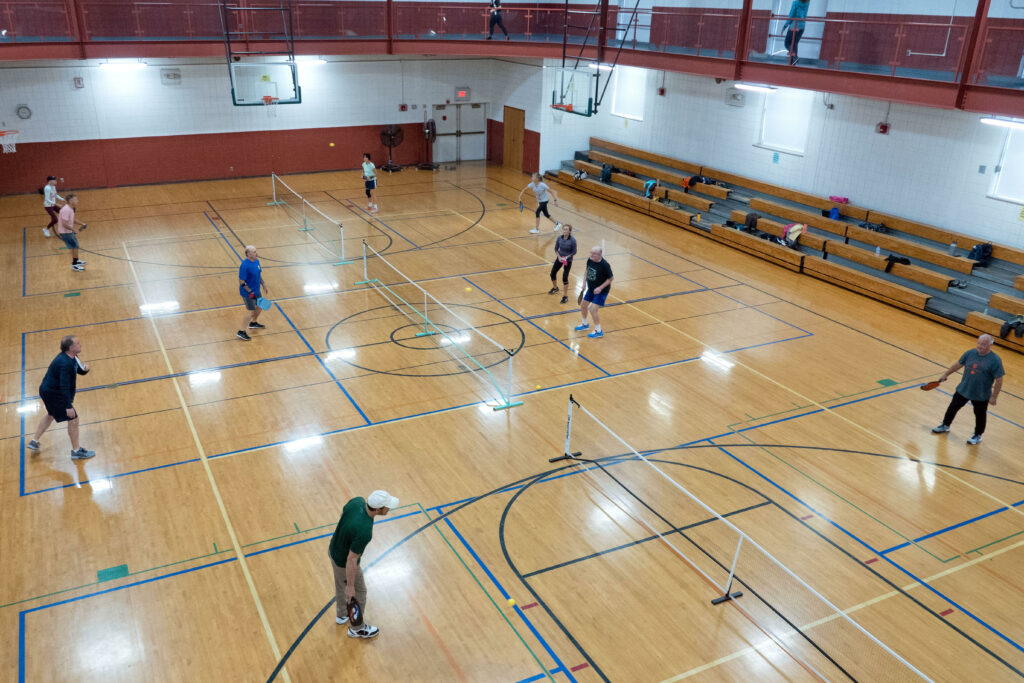 CITI BOCES
179 County Route 64, Mexico, NY 13114
See sign-up sheet for hours 2/3 courts. Follows the School Calendar and Snow closings. No fee.
Contact: Melanie Soucy 315-529-7933
MAGNARELLI COMMUNITY CENTER
2300 Grant Blvd/Pond Road, Syracuse NY
Entrance on McChesney Park Rd. 315-473-2673
MUST BE 55 YRS. No Charge. New players fill in application at office
See sign-up sheet for hours
Two outdoor courts late May – September. See below.
Contact: Kathy Nicholson

DOWNTOWN SYRACUSE YMCA
340 Montgomery St, Syracuse, NY 13202 315-474-6851
Must be a YMCA member.
See sign-up sheet for hours. 1 court
Contact: Walter Gaceta 315-474-6851

EAST AREA YMCA
200 Towne Center, Fayetteville NY 13066, 315-637-2025
Must be a YMCA member.
See sign-up sheet for hours
Contact: Brendon Sammon. 315-637-2025 ext. 232

NORTHWEST YMCA
8070 River Rd, Baldswinsville, NY 13027 315-303-5866
See sign-up sheet for hours.
YMCA Members Only.

OSWEGO YMCA
249 West 1st Street, Oswego, NY 13126 315-343-3750
See sign-up sheet for hours
SKANEATELES YMCA
97 State Street, Skaneateles, NY 13152 315-685-2266
Has open Pickleball on 3 courts Tuesday, Thursday and Saturday from 8:00 AM to 11:00 AM
Sundays 3 courts are available from 8:00 AM to 10:30AM).
For info/questions, call the 'Y' at 315-685-2266

RED CREEK COMMUNITY CENTER
6592 South Street Red Creek, NY 13143 315-754-2065
See sign-up sheet for hours
Costs: $2 – member, $3 – non-members
Marc Blankenberg, Community Center Director/Athletic Director
mblankenberg@rccsd.org Athletic Office: 315-754-2084
MANLIUS YMCA
140 W. Seneca St., Manlius, 13104
See sign-up sheet for hours
Contact: James Burgess 315-692-4777 x206

CAZENOVIA COLLEGE
See sign up sheet for hours for 3 courts
Nov 15-Jan 15 $30 membership
Masks required
Contact Tiffany Weiskotten to register – taweiskotten@cazenovia.edu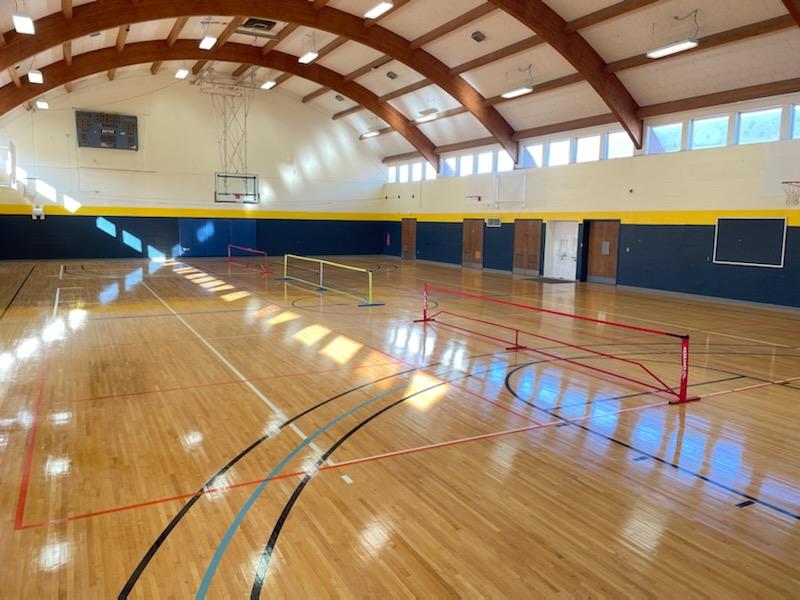 OUTDOOR COURTS
SKYWAY PARK
Skyway Park 5950 E Taft Rd, North Syracuse, NY 13212 

CAMILLUS PARK
Pool Road off West Genesee St., Camillus NY
Evenings 5pm til dusk Mon-Thurs and Sat 9am-noon
Mary Flynn, Ambassador, 315-491-8702

Cicero Elementary School
5979 Route 31, Cicero, NY  
Jon Cooley, Ambassador 315-699-6595
3 courts   Must bring your own net.   Hours of play- after 3 pm school days & weekends

Ellis Field Park
512 McCool Ave.  East Syracuse, NY 
See sign-up sheet for hours
Brian Leonard, Ambassador. 315-425-0344
Lysander Town Park
8439 Smokey Hollow Road, Baldwinsville, NY 13027
4 dedicated pickleball, 8 total courts, see sign-up sheet for hours
Janet Reilly, Ambassador lablvr655@aol.com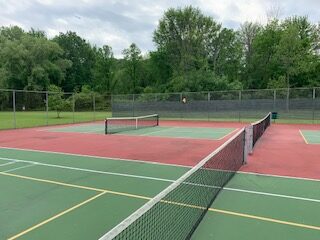 Magnarelli Community Center
2300 Grant Blvd., Syracuse, NY 13208

Marcellus Town Park
2443 Platt Rd. Marcellus, NY
Mondays only scheduled play. 2 Courts. Portable nets necessary.
Bob Ciota, Coordinator. 315-383-1668

Oswego Town Park
Oswego, NY – sites pending development.


Going on vacation or down south for the winter?
Check out the USAPA website at http://www.usapa.org for places to play while you are away.
Be sure you call or email the contact person before showing up to play!